THE FOX, THE FOLKS
[Indonesia]
ザ・フォックス、ザ・フォルクス(インドネシア)
インドネシアのバンドンを拠点とするマルチメディアチーム。
バンドン工科大学 ビジュアルコミュニケーションデザイン学科 マルチメディア専攻出身のファジャール・クルニア(ヴィジュアルアーティスト)とラフィコ・リンガ(アニメーター)の二人により設立。
学生時代からの友人である二人は、様々なメディアにおける映像表現へのビジョン・興味が共通していたことから、2018年にそれぞれの職場から独立しアニメーションチームを結成した。
国内外を問わず様々なアニメーションプロジェクトに携わり、アニメーション制作のフィールドは、Music Video、広告、プロジェクションマッピングなど多岐に渡る。
「2Dスタイル」と「ストーリーテリング」を追求するTHE FOX, THE FOLKSは、業界に新鮮なビジュアルをもたらし、誰もが楽しめるストーリーを伝えていくことを目指している。
THE FOX, THE FOLKS is a multimedia team based in Bandung, Indonesia.
They have been involved in various animation projects both domestically and internationally. Besides
Animation their works include Music Video, Video Mapping, advertisements, and others.
In 2018 THE FOX, THE FOLKS was founded when Fadjar Kurnia (Visual Artist) and Rafico Lingga (Animator) decided to leave their respective workplaces.
At first, they had known each other since the college of Visual Communication Design ITB with a specialization in
Multimedia. Due to the common vision and interest in moving images in various media, they
decided to establish an animation team.
Focusing on 2D style and Story Telling, THE FOX, THE FOLKS is determined to bring fresh
visuals to the industry and tell a tale that can be enjoyed by everyone.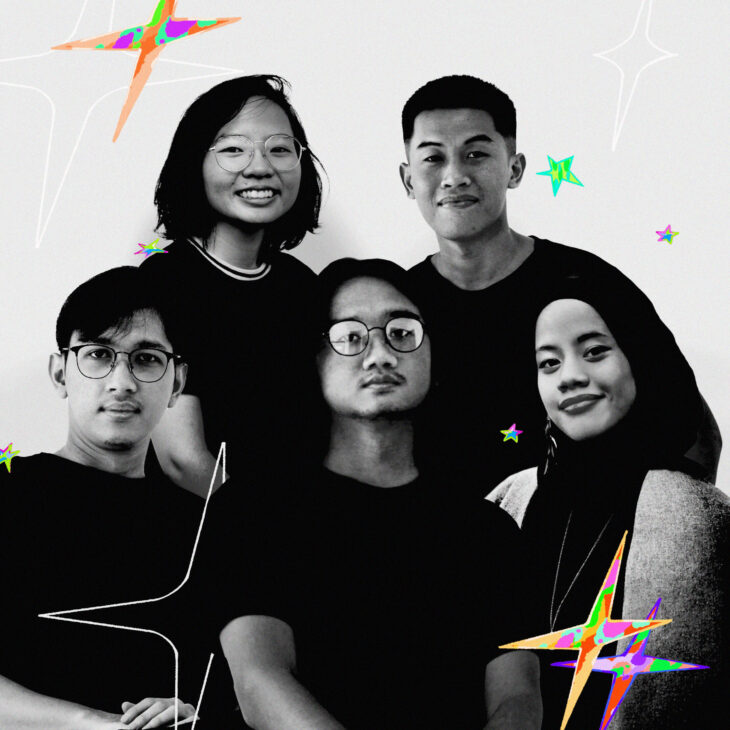 AWARDS
2021 1minute Projection Mapping in Tokyo ( Japan ) : Grand Prize 
2021 1minute Projection Mapping in Tokyo ( Japan ) : Audience Award 
2021 The Isle of Design ( Malaysia ) : Grand Prize 
2020 Mapping From Home ( Indonesia ) : Grand Prize 
2020 Mapping From Home ( Indonesia ) : Audience Award 
OTHERS
2019 1minute Projection Mapping in Odawara (Japan) 
2019 ACSEE Festival in DaTong (China)